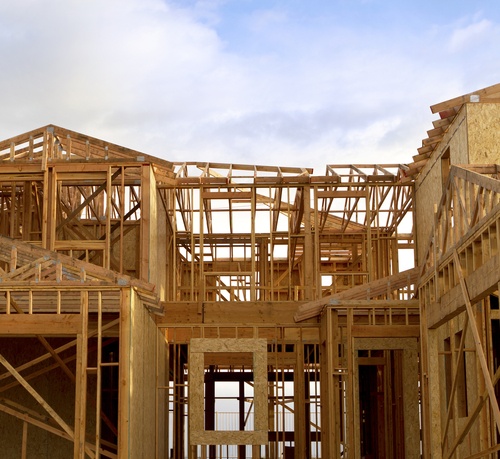 There's no denying that there is a certain appeal to being the very first owner of a new house. You get to make all the decisions and build a home that suits your specific needs. You also don't have to deal with the problems that older homes can have, such as outdated wiring or leaky roofs.
If you're in the market for a new construction home, there are some things you should be aware of before you sign on the dotted line. Being prepared from the beginning can help save you frustration down the line when things don't go as planned. Here's what you should ask when buying new construction.
Can I see some of the other homes from this builder?
Find out the locations of other homes from this builder, and drive through the communities. Ask the builder if you can speak to a previous client, and see if those homeowners are satisfied with the finished product.
Who do I approach when I have questions during the build?
No building project goes exactly as planned, so know who to contact when the need arises. Usually there will be someone overseeing the daily operations for the builder who will field all your questions. Know when and how to contact them.
What are the long-term plans for the neighborhood?
If you're one of the first owners to move into the neighborhood, you may have to deal with construction noise for quite awhile. You should also find out how many more houses are planned for construction. There's always a chance that a builder can lose funding and hand over operations to another builder, which could affect your property values over time.
Are there any financial incentives?
Some builders provide financial incentives, such as offering a lower interest rate if you use their preferred lender or title company. Others may be willing to negotiate for certain upgrades, or offer an extended rate lock should construction take longer than planned.
Which features are standard, and which are upgrades?
If you've toured the model home, you're seeing a home that has been outfitted with available upgrades. Find out which features are standard and which are upgrades, which should be detailed in a specifications sheet.
Can I make changes once building has started?
Does your builder allow changes once construction has started? Some do not allow changes, and if you're prone to changing your mind it might be beneficial to use a builder who is more flexible.
What are the HOA rules and regulations?
Find out right away what types of guidelines the Homeowner's Association has outlined, and be aware of when you're required to begin paying HOA dues.
Does the home come with a warranty?
Most builders will provide warranties for the work they do, as well as warranties for appliances like the washer and dryer. Make sure you know what these are, so you know what is and isn't covered and how long the coverage lasts.
How long does it take to build the home?
Finally, ask the builder how long it will take to build your home, and what they do if that deadline is not met. Of course, you'll need to be flexible to allow for delays caused by things like the weather. But knowing your builder has a reputation for completing projects on time is great for your peace of mind.
Compliments of Greco Real Estate