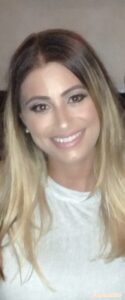 The most common issue that most home sellers confront is determining exactly how much their home is worth. If you're selling your home, then you know that many factors contribute to the pricing. While it can be tempting to price your home on the high side, it can have potentially devastating consequences. This is what can happen when you list your home for too much money.
Your home won't show up in search results
Most homebuyers begin their searches online. In most cases, they'll conduct a search that includes their price range. When you price your home too high compared to others in your neighborhood, your home will not show up in the search results. Many buyers who may otherwise have been interested in your home will never even see it listed online.
Your home will not attract the right buyer
Another danger of overpricing your home is that you will attract the wrong buyer. If a potential buyer is looking at homes all in the same price range, they may be disappointed with yours. Your home will not have the same amenities as the others on the market for the same price. The potential buyers who do look at your home will most often be non-starters. They're more likely to make an offer on one of the homes with better amenities.
Your home will stay on the market too long
New listings – those that have been posted in the last 30 days – get the most traffic. Once you've gone beyond those 30 days, you'll see a decline in the number of showings you book. The longer your home is on the market, the more negative it appears to potential buyers. In fact, if a buyer knows your home has been on the market too long, then they are more likely to make a low-ball offer. In cases like this, you may end up selling your home for less than it is worth, simply because you priced it too high in the beginning.
You will have a problem with the appraisal
Even if you find a buyer that is willing to pay your asking price, you could still run into trouble. If this buyer is relying on financing to purchase the home, then it's unlikely the deal will make it to the closing table. During the closing process, the lender will order an appraisal of your home. If the appraiser determines that the market value is less than the price you've agreed to sell for, the lender may deny financing. This wastes valuable time and prolongs the home selling process while you search for another buyer.
Your home won't sell
The bottom line is – if you overprice your home, then it's unlikely you will sell it. This is why it's so important to work with a professional real estate agent who is an expert in your local market. By partnering with a knowledgeable agent, you can feel comfortable that they will price your home based on the current market conditions. Not only will this result in a quicker home sale, you'll feel much less stressed in the process.
Compliments of Marissa Morse