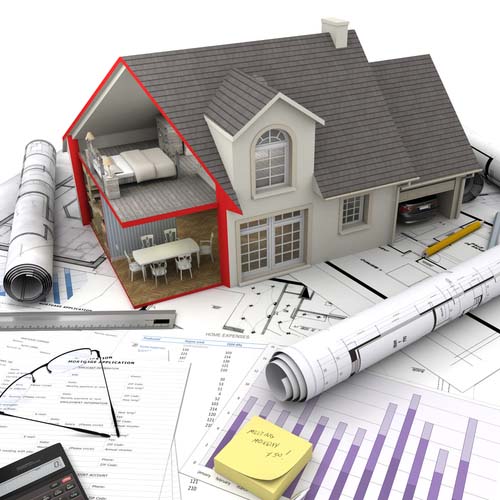 If you're one of the millions of Americans in search of a new home, then you may be frustrated by the lack of inventory. There are more buyers in today's market then there are sellers. This means fierce competition when it comes to making an offer on an existing home. Which is why now is such a great time to consider buying a newly constructed home. Let's take a look at the clear advantages of buying a brand-new home right now.
Builder confidence at all-time high
The National Association of Realtors (NAR) has been tracking builder confidence for the last 35 years. In September, builder confidence hit an all-time high. The NAR index reports what builders expect in terms of sales for the next six months, and the news is good. New construction is on the rise as a result of this confidence, and buyers will more easily find new construction opportunities in their markets.
The home is brand new
In an age where we are so worried about germs, it can be incredibly comforting to know that you're the very first owners of a home. You don't have to worry about what the previous owners may have left behind, and you don't have to perform a deep clean. You won't need to be concerned about imminent repairs, since everything in the home is brand new. If you're ready to hunker down and simply enjoy your new home, then a brand new home is a clear winner.
Homes are optimized for today's lifestyles
Today's homebuilders have their fingers on the pulse of what current Americans want in a home. Designs for new homes continue to adapt to how we live and take into consideration how new technology affects our daily lives. Newly constructed homes give you increased flexibility and often include rooms that can be adapted to fit your families changing needs. They also tend to use the most up-to-date and efficient materials, making them better for the environment.
You get exactly what you need
Trying to find an existing home that fits your needs to a "T" can be a challenge. This is especially true if you have a unique situation, such as a multi-generational family or someone in your family with special needs. With a newly constructed home you get to choose exactly what you need. This includes smart-home technology and luxury finishes like high ceilings or custom fixtures. If you've discovered that no existing home is checking enough boxes on your "must-have" list, then it's time to look into new construction.
You can choose the perfect location
Finally, buying a new construction home means you can also choose the perfect location. You will be able to choose the kind of lot you'd like to have and the features of that lot. This could include having a yard that borders a wooded location or being within walking distance of culture and nightlife. You can also choose a neighborhood that offers perks such as walking trails, a public pool, and family-friendly parks.
Compliments of Greco Real Estate