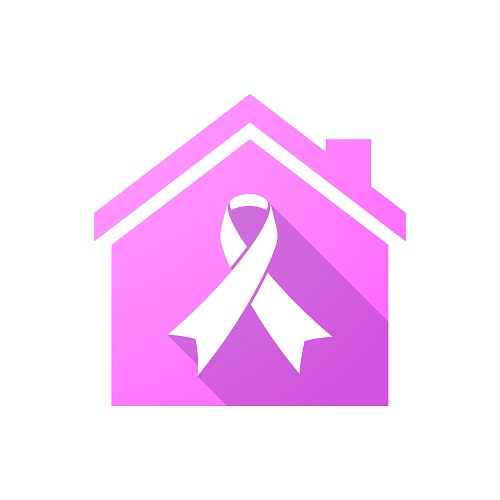 October is Breast Cancer Awareness month, the annual campaign to increase awareness of breast cancer disease.
Each year, nearly a quarter-million women are diagnosed with breast cancer. After lung cancer, it is the second leading cause of cancer death among women. Although the incident is lower, each year nearly 500 men die of invasive breast cancer too.
In honor of the charity during the month, consider subtly adding some pink to your décor as you show your home. Here are some great ideas to get your started:
Add pink flowers in pots to your front porch to increase curb appeal
Put some pink throw pillows on your family room sofa
Add a vase or two of pink roses to the dining room table during your open house
Roll your real estate information flyers and tie them with pink ribbon
Set the table with pink placemats
Add a pink pillow to the beds
Set out pink guest towels in the bathrooms
Add a faint pink tint to white paint in a bedroom
Place a potted pink Kalanchoe on a dresser or bedside table
Lay a table with a pink tablecloth and napkins
Slip some pink candles into your bedroom, bathroom or dining room décor
Strategically place pink knick-knacks on shelves or dresser tops
Set a pink plate on the kitchen counter with ribbon cookies
Slip a pink picture frame around a favorite piece of artwork
Display books with pretty pink covers on the coffee table
Put a dish of pretty pink decorative soaps in the powder room
Pin a pink ribbon to a bulletin board or add a simple pink ribbon magnet to your refrigerator or dishwasher door
Crochet a pink ribbon hot-pad and display it on the kitchen counter
Find unique pink ribbon décor like this door hinge head to add to your home
Display some NFL Pink gear from a hat or coat rack
Consider donating some of the proceeds from the sale of your home to one of the breast cancer charities.
Most importantly of all, take care of yourself and those you love—women and men—by having a breast cancer screening.
For information or guidance on the tax ramifications of donating a portion of the proceeds from the sale of your home to charity, or how to best add pink to your home for curb appeal, contact your real estate professional.
Compliments of Angelo Greco