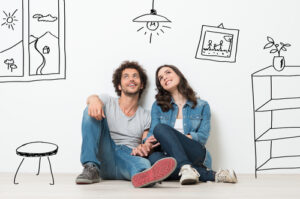 Having a low FICO score usually means there is no way for you to quality for a FHA mortgage, but changes to the underwriting process August 2015 means that more borrowers may qualify. According to some analysts of the new policies, up to 100,000 new potential borrowers may now qualify if you can convince underwriters that you can make the payments.
Loans based on FICO score
Since the sub-prime meltdown, mortgage loans to borrowers with FICO scores below 660 fell below $150 billion per year overall and remain there. This lower number of loan originations, due to lenders shying away from loaning to borrowers with scores under 640 results from poor lender performance reviews for higher-than-average loan defaults.
Neighborhood Watch System
To encourage more borrowing to the subprime market, the Federal Housing Administration made enhancements to their Neighborhood Watch Early Warning System to better compare the performance of loans to borrowers with lower credit scores. The FHA hopes that more accurate assessment will improve underwriting processes to include other characteristics outside of FICO scores for determining creditworthiness.
FICO scores
The Fair Isaac Corporation (FICO), a company that provides software to calculate potential creditworthiness, developed a scoring system ranging from 300 to 850 points based on their specific formula. Access to your FICO score comes via the three major credit bureaus (Equifax, TransUnion and Experion). The FICO score, based on information each credit bureau keeps about you in your credit file, includes your credit history—loans and repayment, credit card usage, etc.—the age of your credit, and the types of credit you use. Your score can differ among the three bureaus depending on the information they have in their system about you.
What's new?
Under the new system, FHA's system for judging lenders changes to offer a more fair metric so that lenders to communities with a higher concentration of residents with lower than average FICO scores may offer loans without the fear of penalties simply because of where they focus their loan business. Borrows falling into the potential new category include:
Younger buyers
First-time buyers
Minority households
Moderate-income working families
Potential buyers recovering from job loss during the recession when they may have gotten behind on paying bills may now have an opportunity to prove their creditworthiness despite their FICO score. These are the people with a reliable income, an ability to repay their loan and acceptable debt-to-income ratios.
While some lenders may wait to see how the new metrics will work, others may begin offering loans and programs to take advantage of the opportunity. If you're hoping to buy a home in the near future, but have wounds from the recession, don't count yourself out … shop different lenders to see if you can qualify under the new underwriting guidelines.
If you're looking for a lender, ask your real estate professional for recommendations for your situation.
Compliments of Our Broker, Angelo Greco