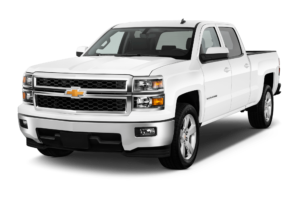 When you select to have your property managed, choose the one that will fit your property and its needs.  The main goal of the management company should be to improve the appeal and efficiency of your property, whether it be Commercial, Industrial or Residential.  You want to select the management company that will increase your property's value for both you and your tenants.
Don't let the management company just sign you on as another client and then neglect your property.  Your property should be analyzed with an in depth audit to ensure that it is functioning at its highest and best use, improving its appeal, improving its efficiency, and increasing its value.
Select a company and manager that has a proven track record of improving the value and efficiency of property and one that has the credentials and knowledge of property management.  Why would you take advice from a company or manager that doesn't practice what they preach?
Do they hold the correct license?  Unfortunately, many companies, especially in Rhode Island, do NOT have the correct license to operate and or manage property.  A property management company in RI must have a RI Real Estate Broker's License to operate in the state.  Does your current property management company have one?  Section 12. of the Rhode Island Commercial Licensing Regulation 11 states:
"(A) Any person who performs any of the acts within the meaning of "real estate broker" pursuant to R.I. Gen. Laws § 5-20.5-1(4) in the regular course of, or as an incident to, the management of another person's real property are required to be licensed as a real estate broker pursuant to Chapter 20.5 of Title 5 of the Rhode Island General Laws. 
(B) This section does not apply to a bona fide owner, lessor, or lessee of the real property being managed, or the regular employees thereof."
Basically, unless the company and or manager owns the said property, they shall not manage another persons' property.  If they are not complying with basic rules and regulations, what else are they not complying with?
Angelo Greco, Broker/Owner