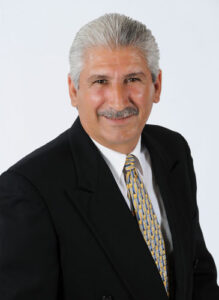 Are you thinking about buying a home to rent out on Airbnb or other rental sites? These types of real estate investments can generate extra income for many years. But if this is your first time buying a property to rent, you probably have many questions. Here are some of the basics you need to know when buying an Airbnb home.
Choose a great location
It should go without saying, but one of the most important characteristics of an Airbnb home is the location. Your Airbnb home needs to be in a location that attracts short-term rentals. Renters will want to be close to the area's attractions, which can include parks, tourist districts, college campuses, or performance venues. They are also appealing to short-term renters if they are close to public transportation or main thoroughfares.
Consider the amenities
When choosing the property, you'll not only want to consider the location but also the amenities that a home has to offer. Ideally, the home should have at least two bedrooms and one full bathroom with a bathtub. Parking should be included for free. There should be enough room for everyone to gather together inside for watching TV and dining. Having outdoor recreation space is also a plus. And don't forget that the property should be pleasing to the eye and have modern appliances that are fully functioning. If the home needs upgrades, consider the costs and whether or not those changes will provide a return on your investment.
Look at the competition
Once you've decided on your target neighborhoods, check out current Airbnb listings for those locations. What are guests in this location looking for? Take note of the rates that current hosts are charging as well as the amenities they offer. Also check to see how many listings are in the neighborhood. You want to be in a desirable location that isn't already saturated with short-term rentals.
Consider your level of involvement
Becoming an Airbnb host can be a major time commitment. Are you planning to manage the property yourself or hire a management company? When you own an Airbnb home, you'll be on the hook for all the maintenance and upkeep, including greeting guests, providing information about the area, and cleaning up in between bookings.
Buying the home
If the Airbnb home you want to purchase will not be your primary residence, this can affect the kind of financing you can get. If you do not intend to live in the home, you may qualify for an investment property loan. It can be more difficult to qualify for these loans, and the interest rates are typically higher. Of course, if you can afford to make an all-cash offer, this will limit the obstacles you face when purchasing.
Check the rules
Not all municipalities allow short-term rentals. Be sure to check the area's regulations and laws before you buy a home. Likewise, if the home is part of a homeowners association or condo association, you need to be familiar with the rules. You don't want to discover after you've purchased the home that you won't be allowed to use it for short-term rentals.
Compliments of Anthony Greco